Applications
Development:

Sublime Text
MacDown
ImageOptim
Dash
Things to install:
Homebrew
VirtualBox
Vagrant
Tools
Prototyping Tools:
Command Line:
Front End Development
SWIG - Simplified Wrapper and Interface Generation
Front End Developer Interview Questions
GitHub:
Using github on multidisciplinary teams
Github Tools:
Waffle.IO - for Issue Managment
Git Commands:
For every Push:
git add -A
git commit -m "insert message here"
git push
Creating a Remote
git remote add upstream
git remote
git fetch --all
git pull upstream

pulls what was fetched into your branch
Creating a New Branch
git checkout master

Move in to your master folder

git fetch --all

Get all updates from all remotes

git pull upstream master

Bring in the changes from this repository's develop branch

git push origin master

Put the changes on to your fork's develop branch

git checkout -b

Create a new branch where is replaced with a branch name

git branch

Looks at branch - tells you what branch your own)

git push -u origin

Put the new branch on to your fork where ` is replaced with the same branch name as before

Git emojis
Git [emoji contribution] (https://atom.io/docs/v0.186.0/contributing)
Animation:
Animation for Interfaces:
Web-Apps-Deserve-Sexy-Transitions
Smart Transitions in User Expereince Design
Improve the Payment expereince with Animations
Science of Web Animations: SPA
Developing Animation:
CSS Animation:
CSS Transtions & Keyframes Intro
CSS3 Animations vs Transitions
SVG Animation:
SVG Animation with SMIL vs CSS
Styling & Animating SVG's with CSS
The Ultimate SVG Animation List
Interactive SVG Coordinate System
SVG Optimization Tools:
Timing Functions:
Undersatnding CSS Timing Functions
Robert Penner's Easing Functions
SnapSVG Cubic Bezier Conversion
Libraries:
Gifs:
iOS Animation:
CSS:
Tools:
Syntax:
Web Performance
Improve UX Through Front-End Performance
Keep Users updated during long load times
How to integrate waiting time user expereince
Constructing the Object Model - Performance
Dave Rupert - Responsive Web Design
Automate Front End Performance
UI Patterns
Trend Research
Typography
Javscript
Open Source Tools
ThoughtBot's collection of Open Source Tools
Brand:
Marketers Guide to Developing a Strong Brand
Sublime Text:
Package Control
Keyboard Shortcuts:
Highlight the property you want and Press-D to change all attributes on the page
Sublime Text Packages: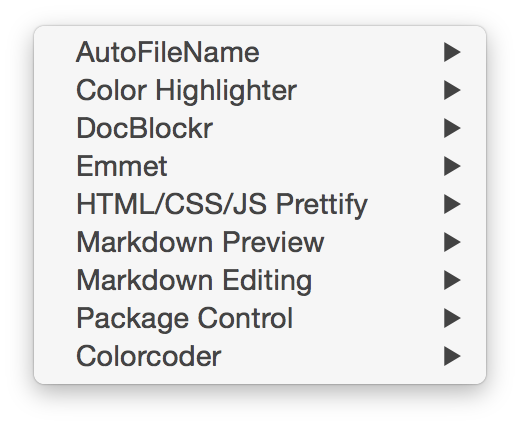 Sass:
UX:
UI Animation and UX Friendship
Accessibility
Reframing Accessibility for the web
Psycology witin Design
How Users Really Perceive Interfaces: Psychological and Biological Approach to User Interfaces.
Neuroscience Page Speed Web Performance
Content Strategy
COPE - Create one, Publish Everywhere
Inspiration
Code:
Books:
Learning UX Books:
These are the book I recommend to anyone who is interesting in learning UX processes. They are in order from what I would say is most important to least.